Small Groups
We have many small groups – we call them 'Life Groups' – meeting at different times during the week, at various locations in Abingdon and the surrounding area. They provide a place for spiritual growth, focus and encouragement. Although the groups are different, they have the same vision and purpose – to build community and to strengthen relationships, with Christ at the centre. Browse the group list below and then speak with one of the team on a Sunday for help with finding the group that might suit you best.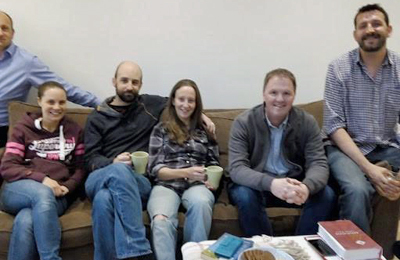 Didcot Life Group
A fun Life Group for those living in Didcot and surrounding villages wanting to support one another, pray, study the Bible together and enjoy lively socials!
---
20:00
, OX11 0FH
Monday Life Group
We are, presently, a group of older ladies from Christ Church and elsewhere, who enjoy a happy fellowship. Our aim is to relate the Bible to our every day lives and pray for those in need. Most of us are involved with other church activities. Contact: Gerry Wood
---
13:30 (fortnightly)
, OX14 3SQ
Earwicker Life Group
A group linked to Christ Church NCR, but with members from other churches, formed from Prime Time follow-on courses to: Learn about God and grow in faith through Bible Study and discussion; Deepen relationship with God and each other; Love, care and pray for each other. Contact Heather Earwicker or Jean Knight
---
14:00 (fortnightly)
, OX14 1PL
Praydays
We are a group of 20s-30s wanting to create a space where people who are new to and exploring faith feel comfortable to be themselves, voice opinions and ask questions. Many of us have close friends and family who we long to see come to know Jesus, and support each other to confidently share our faith in what we say and do. We start at 7.30 for cake and a catch-up, then begin the study at 8 leaving time for prayer at the end. Once a month we share a meal together and focus on building relationships, when those in our lives who may not feel comfortable attending a life group are welcome to come along.
---
19:30
, OX14 2QL